THANK YOU SO MUCH FOR STOPPING BY, I'M HILDA.
I work from my garden studio in South London making small-batch, wheel-thrown ceramics.
Each piece is handmade from start to finish and embraces the slow pace that comes with this age-old practice.
My work is designed to last and to make those seemingly mundane everyday moments, such as making your morning cup of tea, into a treasured ritual.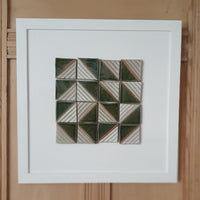 Brand New - Ceramic Wall Pieces!
Decorative ceramic art with hand-cut, hand-carved miniature tiles. All individual and one of a kind.
CLICK TO SHOP
My book, 'Carve Your Clay' is out now

Focusing on the pottery surface, Carve Your Clay covers a wide range of decorative carving from piercing, etching, inlaying to sgraffito, faceting, and fettling.
The techniques are taught through 16 projects, with clear, step-by-step photography and easy-to-follow instructions to achieve beautiful results. With easy guides on how to create form as well as glazing and firing, this is a comprehensive guide suitable for new and practicing potters alike.


Buy It Here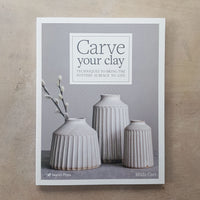 LATEST POSTS FROM MY BLOG - CLAY ON WORDS